Parker CO Neurosurgeon & Spine Center
9403 Crown Crest Blvd.
Suite 200
Parker, CO 80138
Fax: 303.269.2829
---
---
Physicians At This location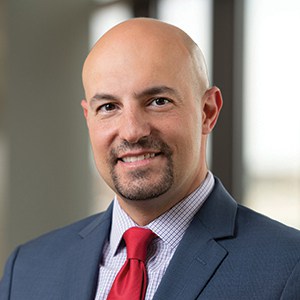 NeuroSurgery One, Dr. Wissam Asfahani. April 30, 2020. Photo by Ellen Jaskol
---
Advanced Practice Providers
Parker Neurosurgeons Provide Expert Spine and Neurosurgery Care
The Parker neurosurgeon, physiatrist, and spine specialists of Neurosurgery One Parker are experts in all types of neck and back pain, neurological conditions, tumors of the brain and spine, and more. If you're looking for top-rated spine and brain care without having to travel out of Parker and the south Denver area, look no further than Neurosurgery One Parker. At Neurosurgery One Parker, we are known for listening to our patients and finding the right solution to their health problem. Many of our patients have sought help with multiple other providers and often been told that there is nothing that can be done or, worse, that they can't even find a diagnosis. When you come to our clinic in Parker, we will listen to your medical history and take the time to understand your symptoms and concerns. We'll then order diagnostic tests that use the latest techniques and imaging technology to make a diagnosis, which we will explain in detail and answer any questions you have. And if your diagnosis doesn't align with your symptoms, we will keep looking until we find the answer. Our Parker neurosurgeon will then create a custom treatment plan just for you that takes into account your lifestyle, your opinions, and your long-term goals.
Parker Spine Surgery Team Offers Minimally Invasive Treatments for Neck and Back Pain
Many conditions that cause neck and back pain can be treated without surgery or with minimally invasive procedures, so don't wait to be evaluated. The sooner we can treat your condition, the sooner you'll be able to return to doing the things you enjoy. Neurosurgery One's Parker spine surgeon, physiatrist, physician assistants, and other medical professionals offer a wide range of therapies that can be used to treat your back and neck pain condition:
Interventional Pain Management Procedures: For many patients with back or neck pain, physical therapy and medication will not be enough to resolve their spine pain, but they also may not be a candidate for surgery or they would like to avoid surgery. These patients may be candidates for interventional pain management procedures such as spinal injections, nerve blocks, and radiofrequency ablation. Parker physiatrist Esther Yoon, MD, is a board-certified physical medicine and rehabilitation physician who specializes in interventional spine and musculoskeletal medicine, and pain management. She performs injections with ultrasound guidance to ensure medication is delivered precisely to the area causing pain and offers our patients the option of being sedated to make the procedure more comfortable.
Spinal cord stimulation: This minimally invasive treatment uses an implanted device to interrupt pain signals from reaching the brain. It is an effective therapy to reduce chronic pain in the back, neck, leg or arm.
Minimally invasive spine surgery: Our Parker spine surgeon utilizes minimally invasive and outpatient surgical procedures whenever possible and medically supported to help patients recover quicker and with less pain. He provides minimally invasive spine surgery for neck surgery, including ACDV and cervical disc replacement, and lumbar fusion surgery.
Parker Neurosurgeon Treat Nervous System Conditions
Neurosurgery One's highly skilled Parker neurosurgeon Wissam Asfahani, MD, is a board-certified neurosurgeon with extensive experience in treating conditions affecting the central and peripheral nervous systems. Dr. Asfahani and his team bring the highest level of neurosurgical care home to Parker, which means patients living in southeast Denver and the eastern plains, including Elizabeth, don't have to travel into Denver for the most advanced neurosurgical treatments. Our Parker neurosurgery team has expertise in diagnosing and treating all kinds of disorders of the brain, cerebrovascular system, and peripheral vascular system, including:
Brain tumors
Epilepsy
Essential tremor
Headaches
Parkinson's disease
Trigeminal neuralgia
In addition, we offer the following specialty services through our Neurosurgery One Parker clinic:
Deep brain stimulation (DBS). Dr. Asfahani, our Parker neurosurgeon, performs DBS for patients with Parkinson's disease, essential tremor, dystonia and epilepsy. He sees patients for outpatient visits before and after surgery at Neurosurgery One Parker, and performs DBS surgery at Littleton Adventist Hospital.
Inspire upper airway stimulation. An alternative to using a CPAP machine for obstructive sleep apnea, this minimally invasive procedure involves implanting a small device in the upper chest. Controlled with a remote, the device sends imperceptible signals to keep the airways open during sleep.
Stereotactic radiosurgery. This powerful form of radiation therapy is an alternative to brain surgery for the treatment of trigeminal neuralgia and brain tumors. Neurosurgery One's Denver neurosurgeons have the expertise to perform all kinds of radiosurgery, including using the latest radiosurgery technology called Zap-X.
Neurosurgery One's Denver neurosurgeons offer a wide array of services. Check our Treatments We Offer page for a comprehensive list.
Our Team of Parker Neurosurgeons and Parker Spine Specialists
Our Parker neurosurgeons and Parker spine specialists are standing by to help you with all of your brain and spine needs. We also have advanced practice providers (APPs) on staff—physician assistants and nurse practitioners—who are here to help you get the care you need as quickly and efficiently as possible. Patients with back and neck pain and other non-life-threatening conditions may initially one of our APPs, who can help expedite your care by ordering lab and imaging tests, and making referrals to pain management and physical therapy when appropriate. Seeing an APP if you haven't had these tests or used these therapies is not just best practice but also required by most insurance plans before using more interventional treatment. Of course, if you have been referred to our Parker spine surgeon after having these tests and trying conservative treatment, we will schedule you appropriately. Patients with "red flag" symptoms of spine conditions; brain, skull-base and spine tumors; and any other condition that threatens your life or could create disability if not treated urgently is seen directly by our board-certified Parker neurosurgeon, with same-day appointments available.
Experienced Parker Spine Center Close By
Neurosurgery One Parker is conveniently located just off the C-470 and Parker Road, near Parker Adventist Hospital. We're in the Peak Medical Office Building, which is one street past the hospital's main entrance. Address: 9403 Crown Crest Blvd. Suite 200 Parker, CO 80138 Fax: 303.269.2829 Phone 720.638.7500 Our Parker neurosurgeon and physiatrist at Neurosurgery One Parker perform spine surgery and neurosurgery procedures right next door to our offices at Parker Adventist Hospital (9395 Crown Crest Blvd.). We perform outpatient, same-day surgeries at Parker Adventist Hospital, South Denver Surgery Center, and the Functional Neurosurgical Ambulatory Surgery Center (FNASC).
What to Expect From Our Parker Neurosurgery and Parker Spine Surgery Center
If you live in Parker or the surrounding south Denver communities, you don't need to travel far to find expert neurosurgical care and spine surgery. Our Parker neurosurgeon and Parker physical medicine and rehabilitation physician are highly skilled, and compassionate, too. They'll get to know you and ensure you understand your diagnosis and all of your treatment options. You can expect that they'll listen and take into account your quality of life and activity goals when helping you decide which therapy is best for you. Patients describe their experience with our Parker neurosurgeon, Parker spine pain specialist and our entire medical team as "amazing" and say they were treated with courtesy and respect. We're confident you'll feel comfortable and confident here, too. Our Parker neurosurgery and Parker spine surgery center is accepting new patients. Schedule an appointment today to get the relief you deserve, no matter your neurological or spine condition. To expedite your first visit, please review the following links prior to your appointment and complete the required paperwork. Insurances Accepted Patient Information and Forms Neurosurgery One Parker is affiliated with Centura Health. You'll receive an activation code to create an account with MyCenturaHealth, our online patient portal, during your first appointment. There, you will have access to your medical records and test results, and have the ability to message your provider. If you already have a MyCenturaHealth account, you do not need to create a new one.