Lakewood
11750 W. 2nd Place, Suite 255
Lakewood, CO 80228
Fax: 720.321.8041
---
---
Physicians At This location
Dr. Jason McGowan. Photo by Ellen Jaskol.
---
Advanced Practice Providers
Chelsea Carruthers
Sara Goyzueta
Nermin Imsirovic
Anna Jackson
Jolene Mirabella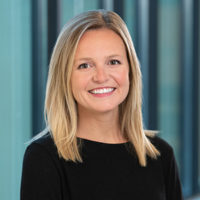 Tess O'Brien
A Little About Our Lakewood Offices
Neurosurgery One is located on the campus of St. Anthony Hospital in Denver, a Level 1 Trauma Center. We have been part of the St. Anthony team, caring for patients with traumatic brain and spine injuries, for more than 20 years. In addition to our expertise in complex brain and spine injuries, what makes our clinic unique is our collaboration with neurologists, neuropsychiatrists, physical therapists and other neuroscience specialists who share offices with us or are located close by. We offer minimally invasive spine surgery and brain surgery in Lakewood.