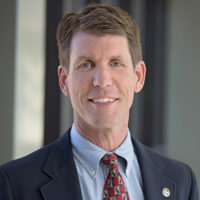 Dr. Adair Prall. Littleton Adventist Hospital. April 15, 2016. Photo by Ellen Jaskol
Dr. J. Adair Prall
MD, FACS, FAANS
Board-certified neurosurgeon in Littleton, Colo., with expertise in brain tumors, spine surgery, and trauma.
GUIDES
Neck Surgery
Learn when you are a candidate for neck surgery, the pros and cons of ACDF vs. disc replacement, and how to select a surgeon for your neck surgery in this guide.
Brain Surgery
May 14, 2022
If you or a loved one has a brain tumor, learn about the types of surgery available, how to select the best surgeon for you and more.
Neurosurgery One
September 7, 2021
Before having a spinal cord stimulator permanently implanted to help reduce your chronic pain, Neurosurgery One can set up an external trial to make sure it will work.